Discount (Buy 3 Get 1 Free):This discount is suitable for any combination.
Add 4 products in the shopping cart, and get the 4th for free!!!

---
❤️This Small Heart is also known as a Heart Hug. Just holding this Heart brings comfort in time of need or just as a simple reminder that you are loved and cared for. It is small enough to put in a pocket, place in your bag or even a wallet, lay in a dish, keep in your car...basically anywhere that you would like to have it whenever you need a hug.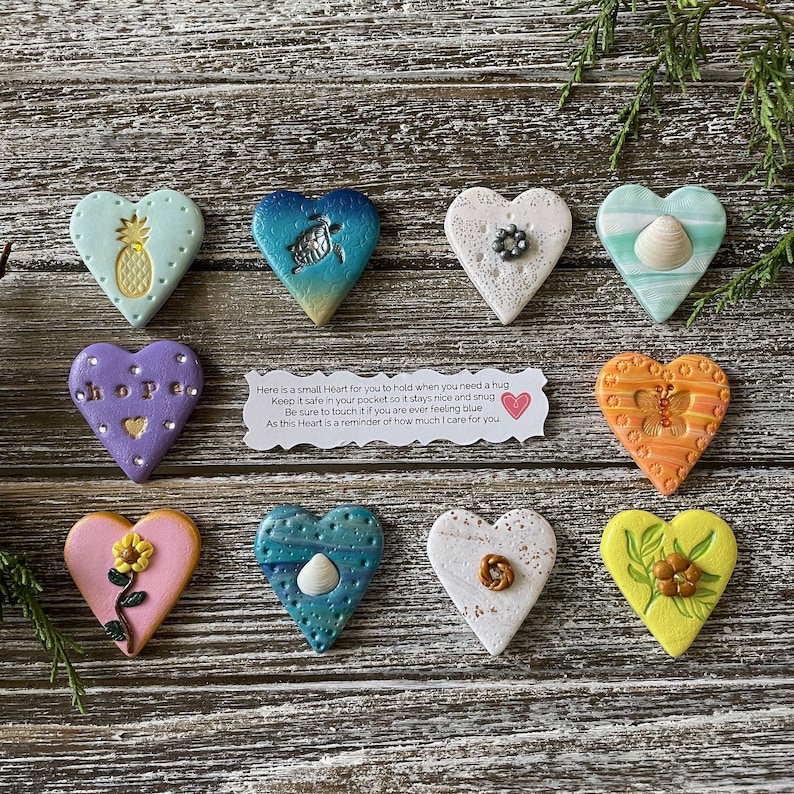 These Hearts make wonderful Encouragement Tokens, Wedding Favors, Gifts for friends dealing with a hardship etc. Each Heart comes with a Message (please see pictures) and is placed in a white, Organza bag. Perfect for Gift Giving.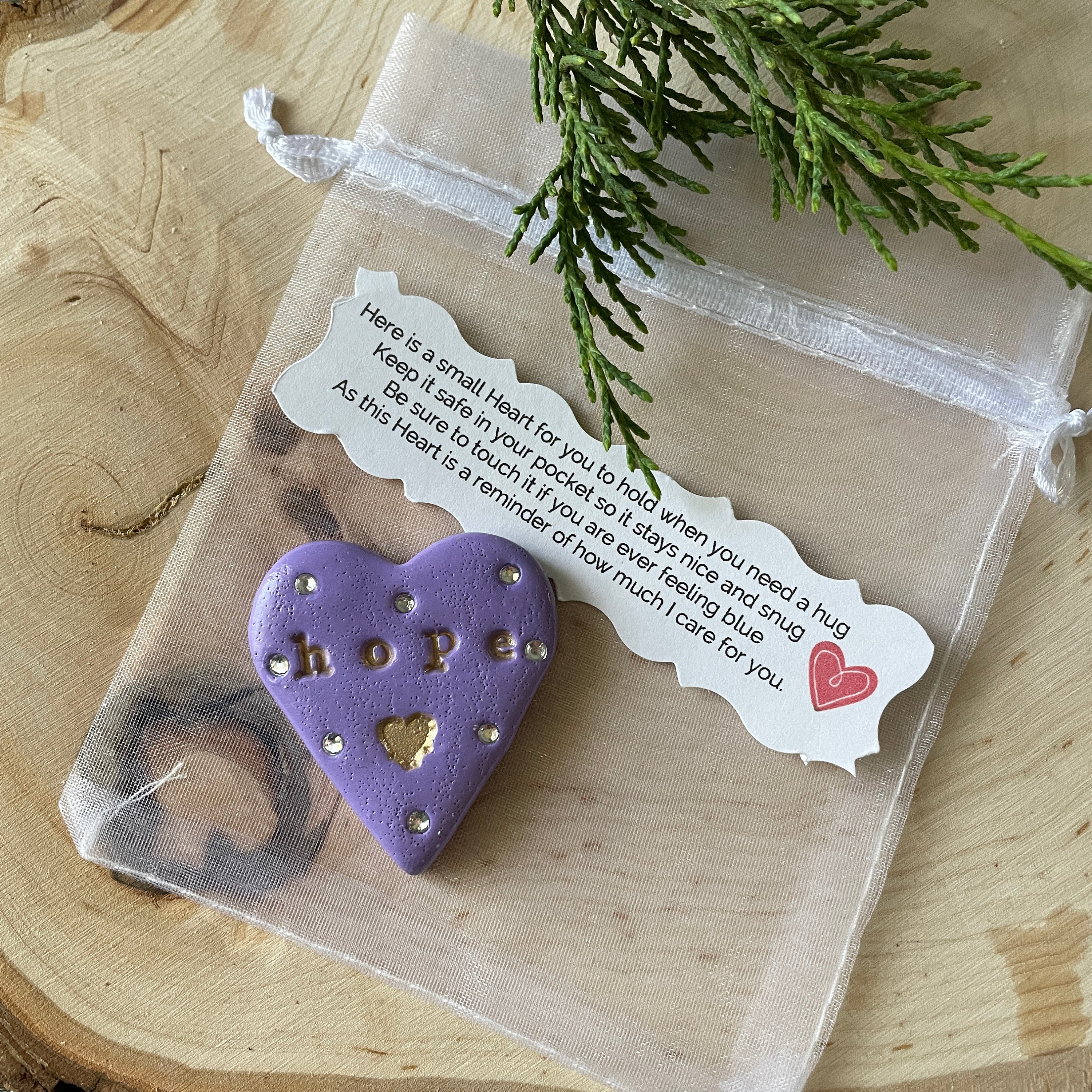 The Hearts are meant to be rustic and may have blemishes and marks on the surface to create a genuine raw handmade look. Every Heart is unique and will be custom for you or your gift recipient.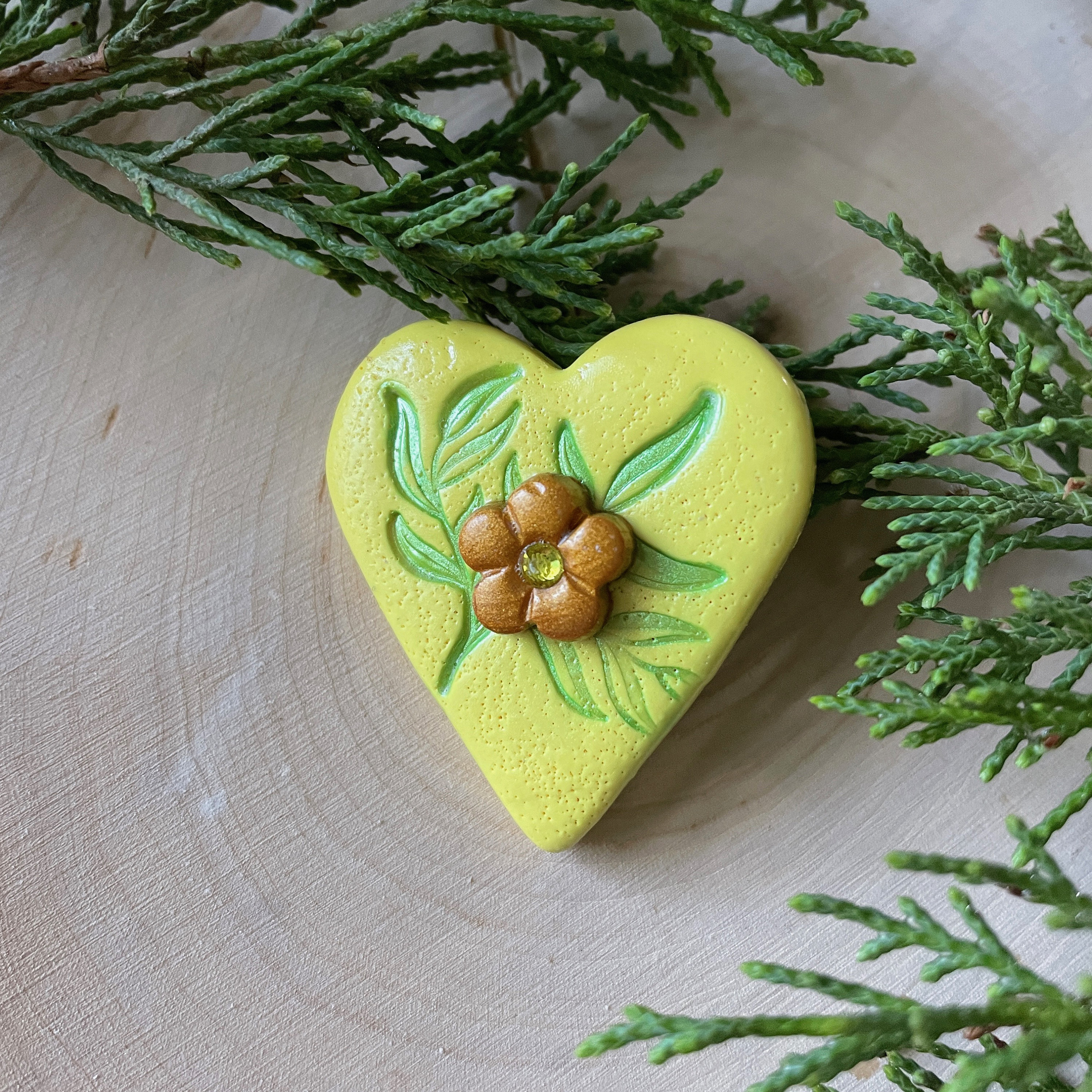 Specifications
Material: R

esin

Size: Measures approximately 1.75"h x 1.75"w.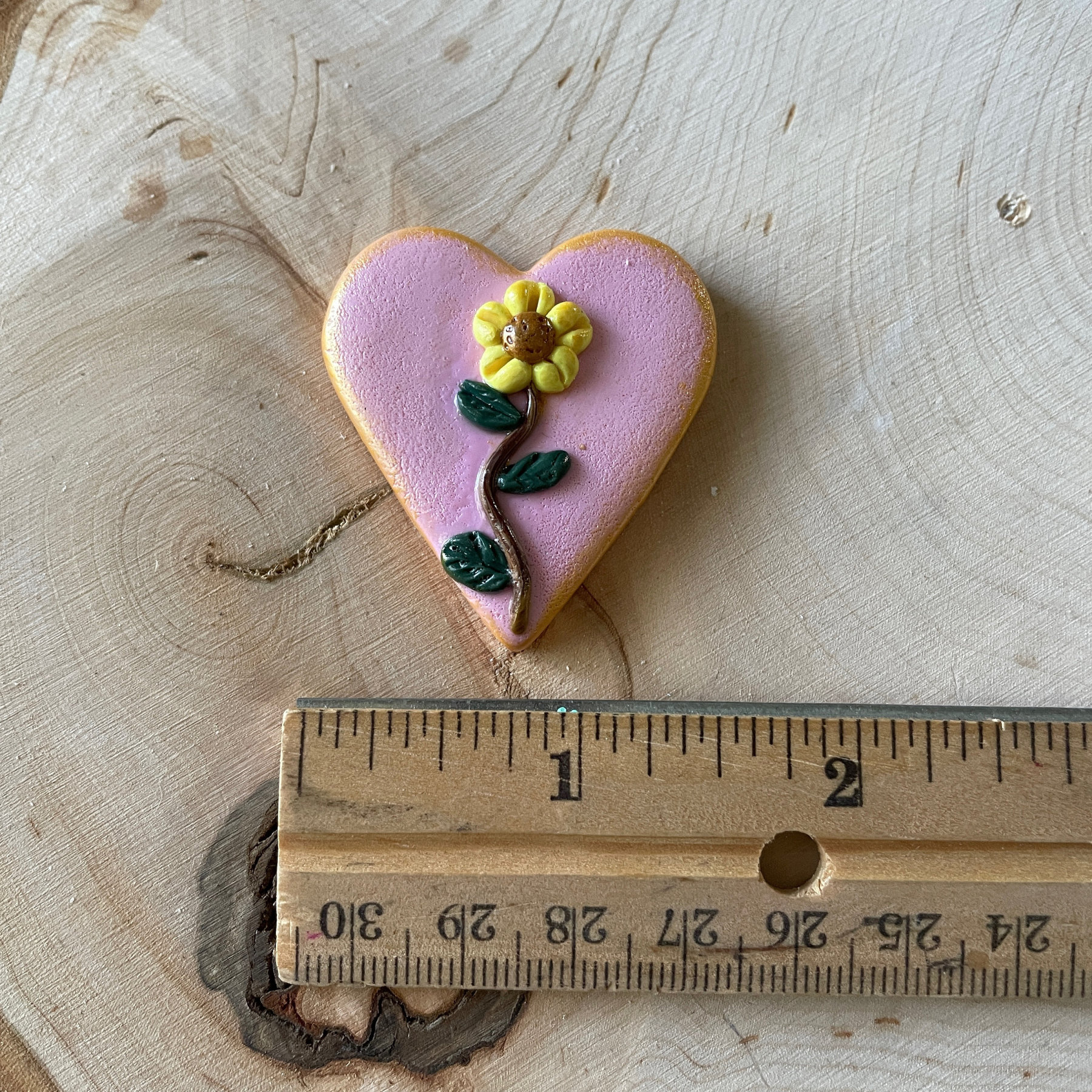 Package Includes:
1 x Pocket Heart Hug
1 x Card
1 x Organza Bag