Turn mundane moments into humorous ones with our Daily F**ks Pen Set!
This set of 7 pens is designed to add a touch of wit and sarcasm to your everyday writing routine. Each pen features a unique and blunt message, making them perfect for expressing your thoughts with a dash of humor.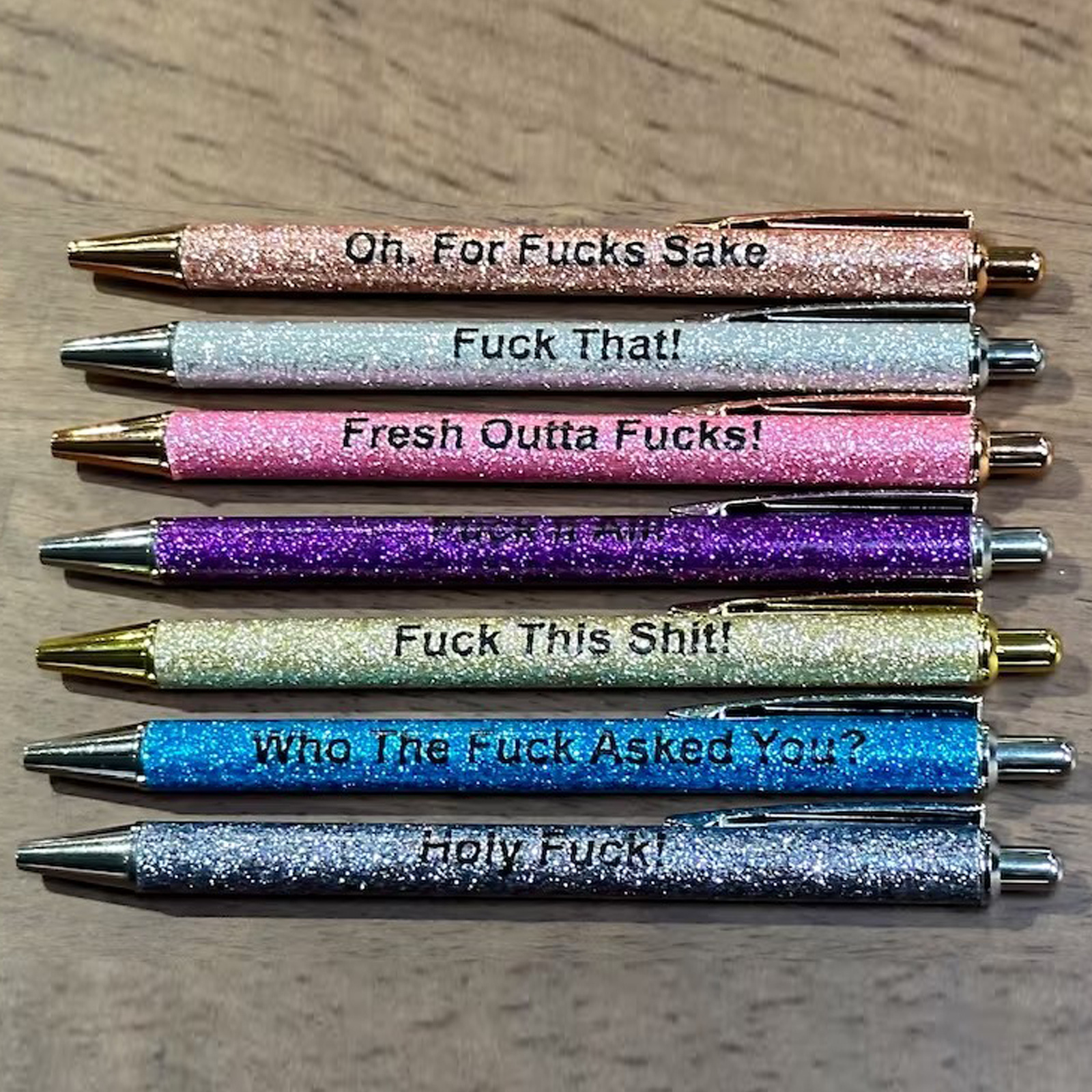 Features:
Blunt and Sarcastic Messages: From "oh, for fucks sake" to "holy fuck!" each pen in this set comes with a different, humorous message. Let these pens speak your mind in a direct and entertaining way.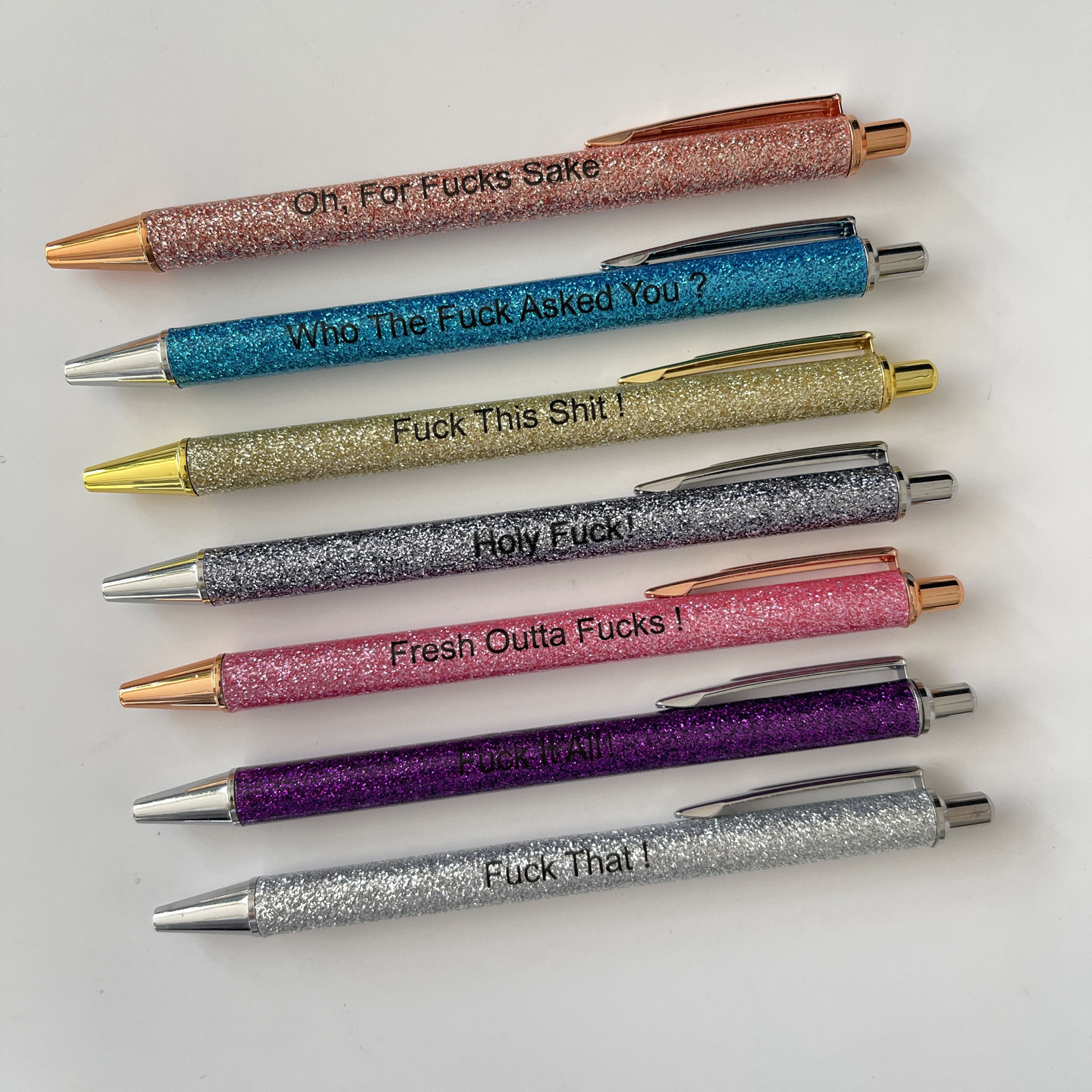 Set of 7 Pens: With seven pens in the set, you have one for each day of the week. Rotate through the collection to match your mood or pick the perfect pen for the day.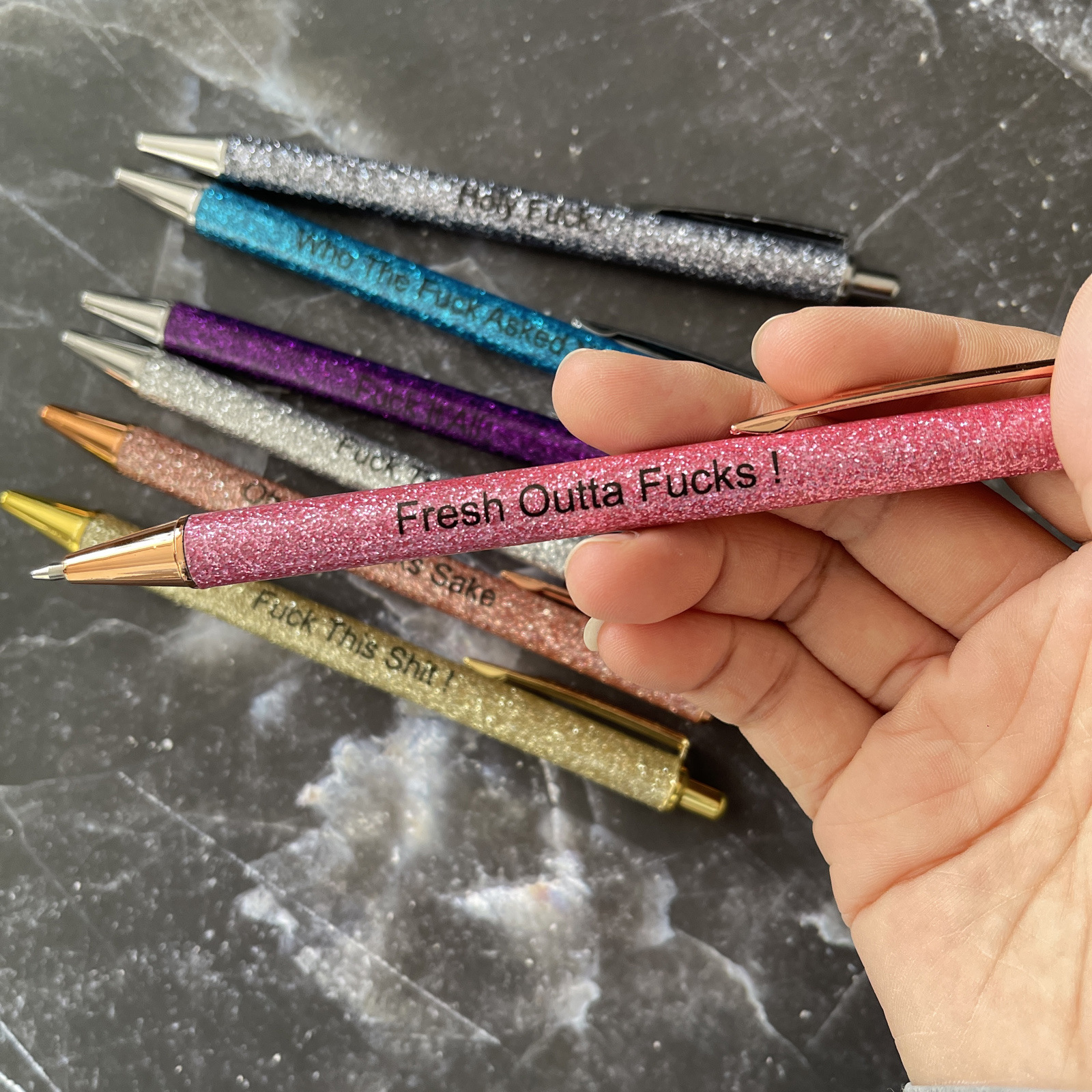 Black Ink: The pens come with black ink, providing a classic and versatile color for all your writing needs.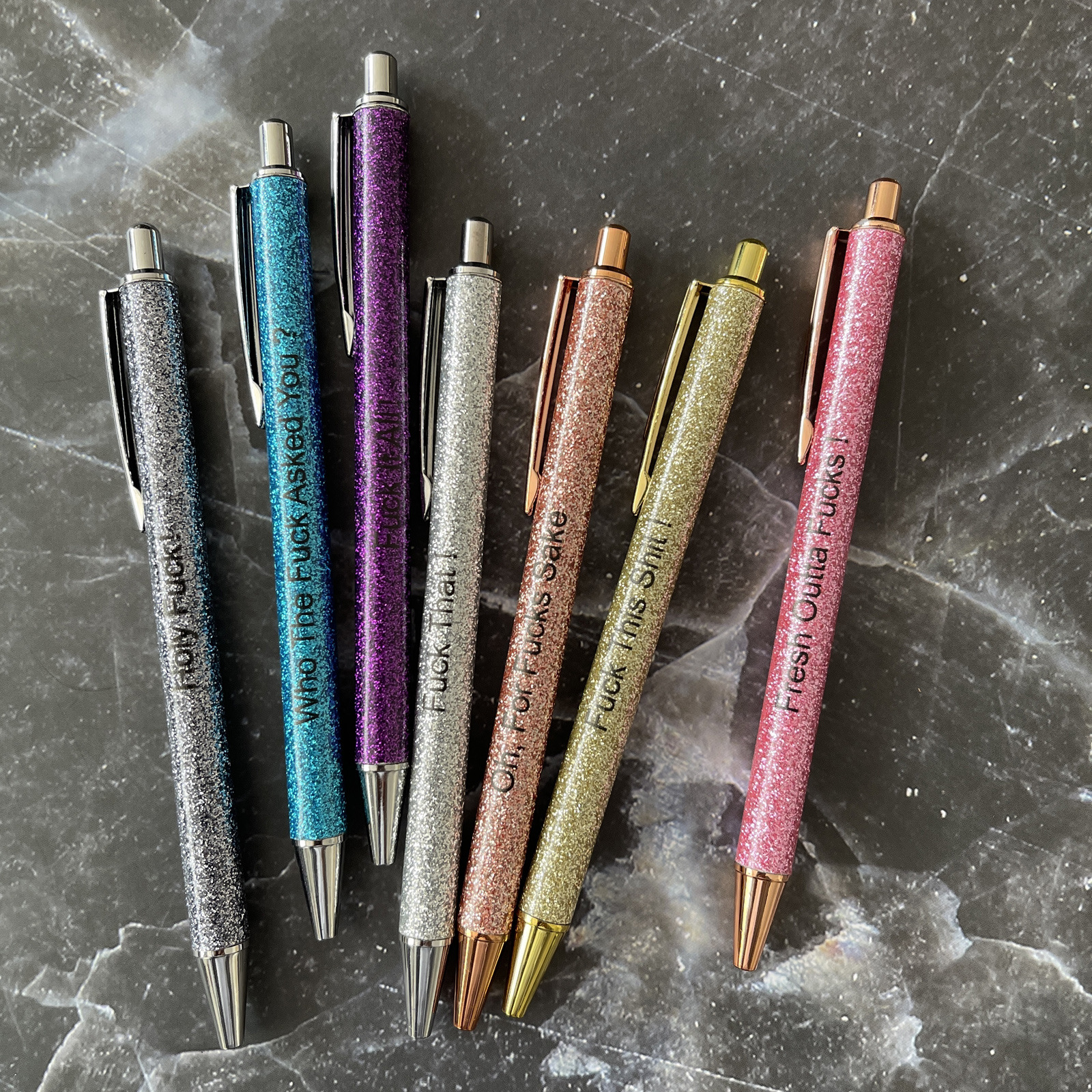 Specifications:
Material: Glitter-Plastic
Pen Type: Click-function
Engraving: Blunt and sarcastic messages
Set Includes: 7 pens, one for each day of the week
Ink Color: Black
Nib Size: 0.5mm
Length: 5.5 inches
Inject some humor into your daily writing routine with the Daily F**ks Pen Set. Whether you're expressing frustration, amusement, or just having fun, these pens are your witty companions. Get ready to turn heads and start conversations with this entertaining pen collection. Order your set today and make every writing moment a little more fun! 🖊️😆